You have come to the right spot in discovering opportunities to connect with other women who are on similar journeys as yourself.
Various environments have been created to help ladies gather and get connected to what God has designed for them personally. It's our prayer that God will bless you as you step out and lead yourself, your family, and friends. There's a place for every woman, including you, to be a part of Women at The Crossing! We have weekly Rooted and life groups. You're also invited to join the occasional gatherings for ladies.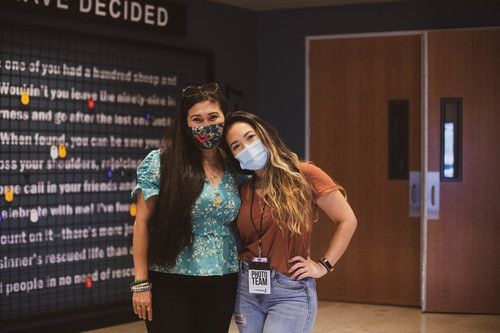 There are two things women crave: community and dessert.
Gather around the table with women of all ages and stages who desire to have conversations that matter! Our focus for 2022 is "BECOMING." We believe God has an incredible purpose for your life that is discovered through intimacy with Jesus. Becoming is never something we finish - it's an ongoing relationship of transformation as we align our lives to look more like Christ. This is God's design for you to flourish!